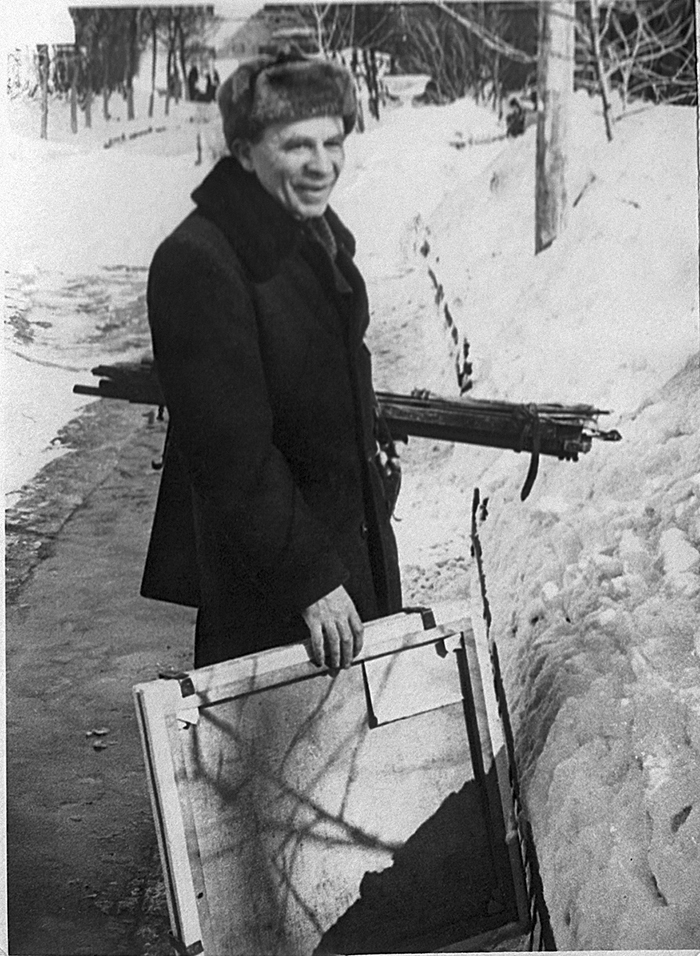 "Home–a constant desire to create a new." These words became the motto for the Moscow painter Moses Feigin.

Latest from the legendary art of "Knave of Diamonds," in 2007 was recorded in the Guinness Book of Records as "the oldest working professional artist."

In May this year, the master died. He passed away at 104 years old. Before the last day of Feigin not stopped working and has not lost faith in the fact that "art is growing in the fight." His maximalism sometimes cause a smile, but in its struggle over time, the artist has won and has remained in history as the last representative of not only aesthetic but also the ideological position of the Russian avant-garde. This week at the Central House of Artists was called a posthumous retrospective of the work of Moses Feigin, tell News Culture.

As long as Moses Feigin worked in his workshop, the Russian avant-garde tradition has continued. The only VHUTEMAS of students and members of artistic group of "Knave of Diamonds," he met the XXI century, not producing the brush of the hand. In VHUTEMAS his teachers were Alexander Osmerkin who gave him the love of Cezannizm, and Lyubov Popova , who loved abstract art, says art critic Vladimir Prokhorov. In a group of "Knave of Diamonds" Moses Feigin has hit at the end of its existence and became the last disciple Petr Petrovich Konchalovsky, Ilya Mashkov and Aristarchus Lentulov. Tells how he Lentulov women staff. Lentulov drunk drunk: Go, and not to deviate from them, – the grandson of the artist recalls Leonid Feigin.

When his teacher was accused of formalism and szhili of light, Moses Feigin, not confusing, painted portraits of chiefs until retirement. Winning it was that after retirement he was ready to work another forty years. When a little is possible, and its avant-garde grandfather built himself. This is not a family tradition of avant-garde. All newly created, – says Leonid Feigin. The most avant-garde artist wrote his works, when he was already more than a hundred years. In the later works, he tended more to Mashkov. [This show] the tension and the active use of black, – noted Vladimir Prokhorov. Favorite Characters Moses Feigin – Chaplin, Jesus, Lenin, Death, Don Quixote, tsirkachi, Harlequin and a small artist (himself). Favorite subjects are the artist – The crucifixion and death. Lack of fear of death and love so far – perhaps this is the secret of long life of Moses Feigin. All tried to do in one day at a time, – said the grandson of the artist. He was an independent artist, lone figure in the avant guard of the sea, adds Vladimir Prokhorov. Liberty, found in old age, turned to painting Moses Feigin kind of time capsule, in which the Russian avant-garde spirit survived to the present day. The exhibition will run until September 11.