On March 27, 2014, the senior diplomat of the Russian Consulate General in New York, A. Kargapolov, handed over to the chief librarian of the Central Research Library of the Metropolitan Museum K. Soiner a selection of issues of the journal "Russian Art", which has been published for 10 years by the Moscow Charitable Foundation. P.M. Tretyakov. Thanking for the invaluable gift, the head of the book depository containing more than a million folios, stressed that access to the library is open to any visitor. Among its readers there are many representatives of the Russian-speaking diaspora, who, for sure, will familiarize themselves with interest with the magazine covering the national artistic heritage of Russia.

For his part, K. Soiner, together with the library's specialist in Russian literature J. Ash, acquainted the representative of the Consulate General with the most rare pre-revolutionary copies of books in russian from the library's rich collection.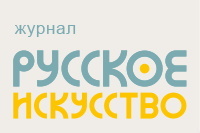 The meeting was organized with the active assistance of the official representative of the magazine "Russian Art" in the United States, Professor of Long Island University of New York AM Shchedrinsky.